Why you should visit Bosnia and Herzegovina
Bosnia and Herzegovina is the heart shaped land that lies in the heart of southeast Europe. It is here that eastern and western civilizations met, sometimes clashed, but more often enriched and reinforced each other throughout its long and fascinating history. Perhaps what is most important for the visitor to know today, though, is that BiH is a stunningly beautiful country with a vast array of landscapes, cultures, traditions and people. And as the old cliche goes 'people make the place' – and BiH prides itself on its hospitality and treating our guests as if they were family members. And family we take to heart.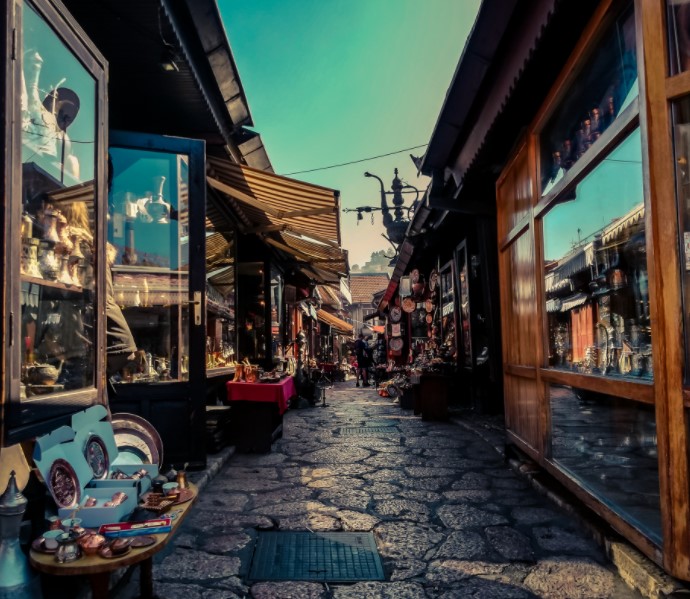 Baščaršija – Old Town (Sarajevo)
The Old Town 'Baščaršija' (Bashcharshiya) may be difficult to pronounce in the beginning but it is certainly one of the most impressive and charming old places in the country. Baščaršija souk has been a trading and a meeting place since the 15th century. European countries used to meet here to trade their wares.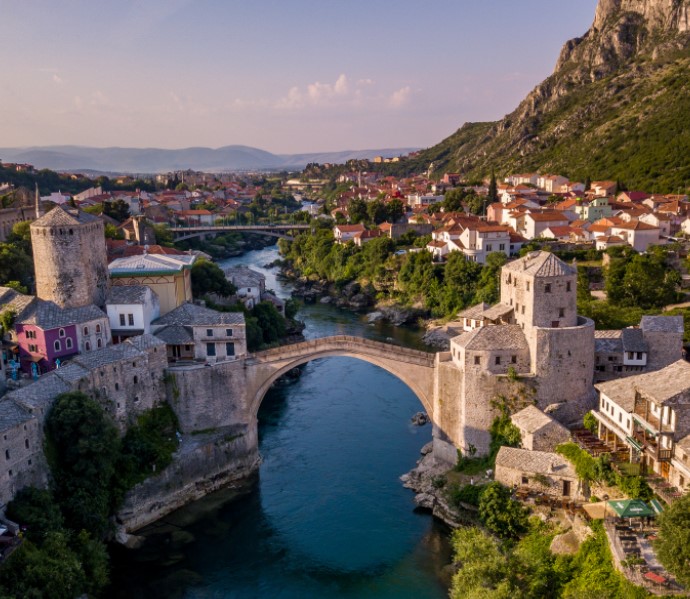 Stari Most – Old Bridge (Mostar)
The old bridge is perhaps the finest example of the Ottoman ingenuity and Dalmatian masonry in the western Balkans. Not only does this precious stone structure bridge the east and west banks of the emerald Neretva River, it also symbolizes the crossroads of eastern and western civilizations.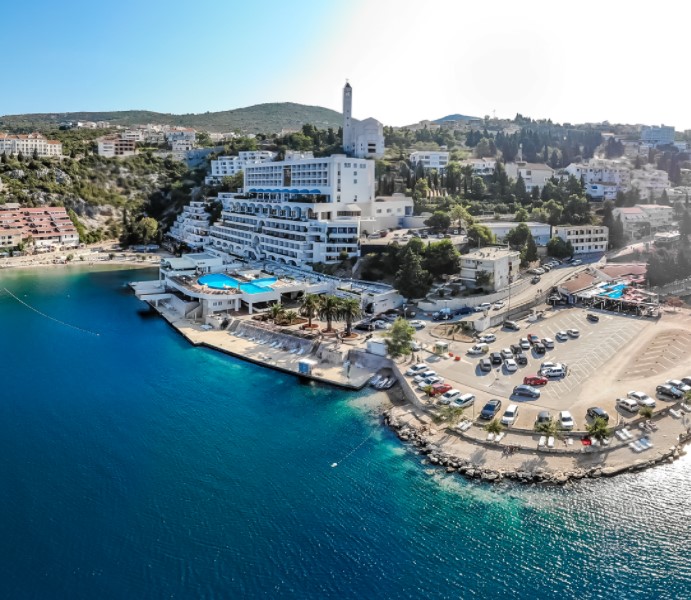 The Sunny Adriatic (Neum)
Although it's only a tiny strip of the gorgeous Adriatic, Neum has become a major seaside resort. Ideally located between Split and Dubrovnik and just a short distance to Mostar and Medugorje, Neum is an inexpensive holiday spot for fun in the sun.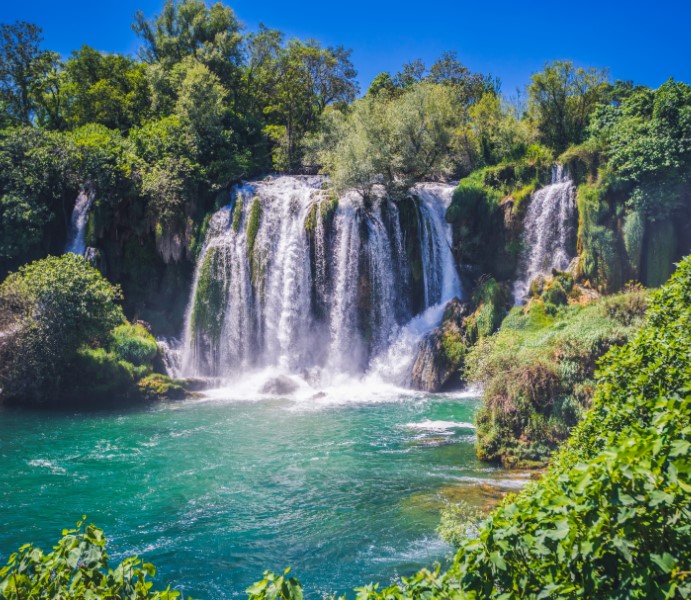 The Trebizat River creates a wonderful green belt amidst the dry landscape of western Herzegovina. This stunning waterfall runs over 100 meters long and drops an impressive 25 meters. An ideal place for a picnic or a swim, one of the more picturesque sceneries in Herzegovina.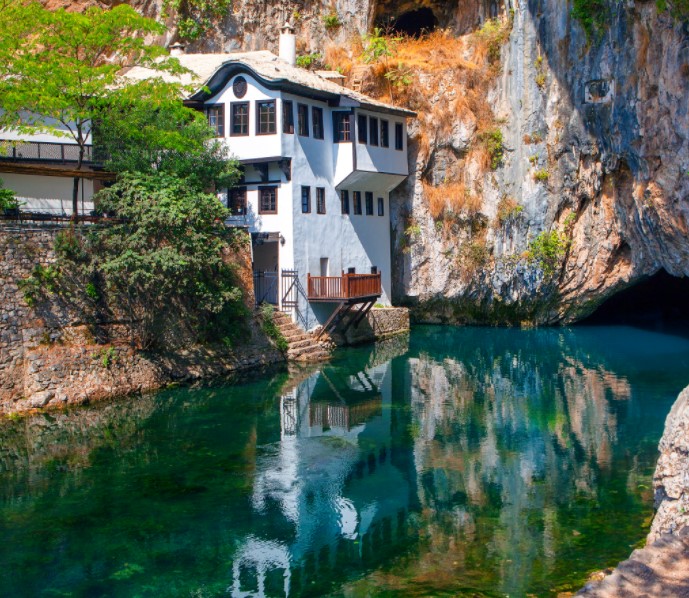 This 16th century dervish order monastery epitomizes the harmonious existence of man and nature. This stunning structure was built at the mouth of the largest spring in Herzegovina which gushes from a cave at the base of a 200 meter cliff.
Locally famous for the great battle of WWII when the partisans defeated a massive German army this park is also home to one of Europe's last remaining primeval forests in Perucica. Also home to Bosnia's highest peak (Maglic Mt. 2,386 m). A must see for hikers, walkers and nature lovers.